CORPORATE CULTURE & EMPLOYER OF CHOICE RECOGNITION
Employer of Choice Recognition Award Programs
Becoming an Employer of Choice is the best way to attract, retain and engage your most valuable resource…your employees! Our process makes it easy for you to participate.
Five Phase Process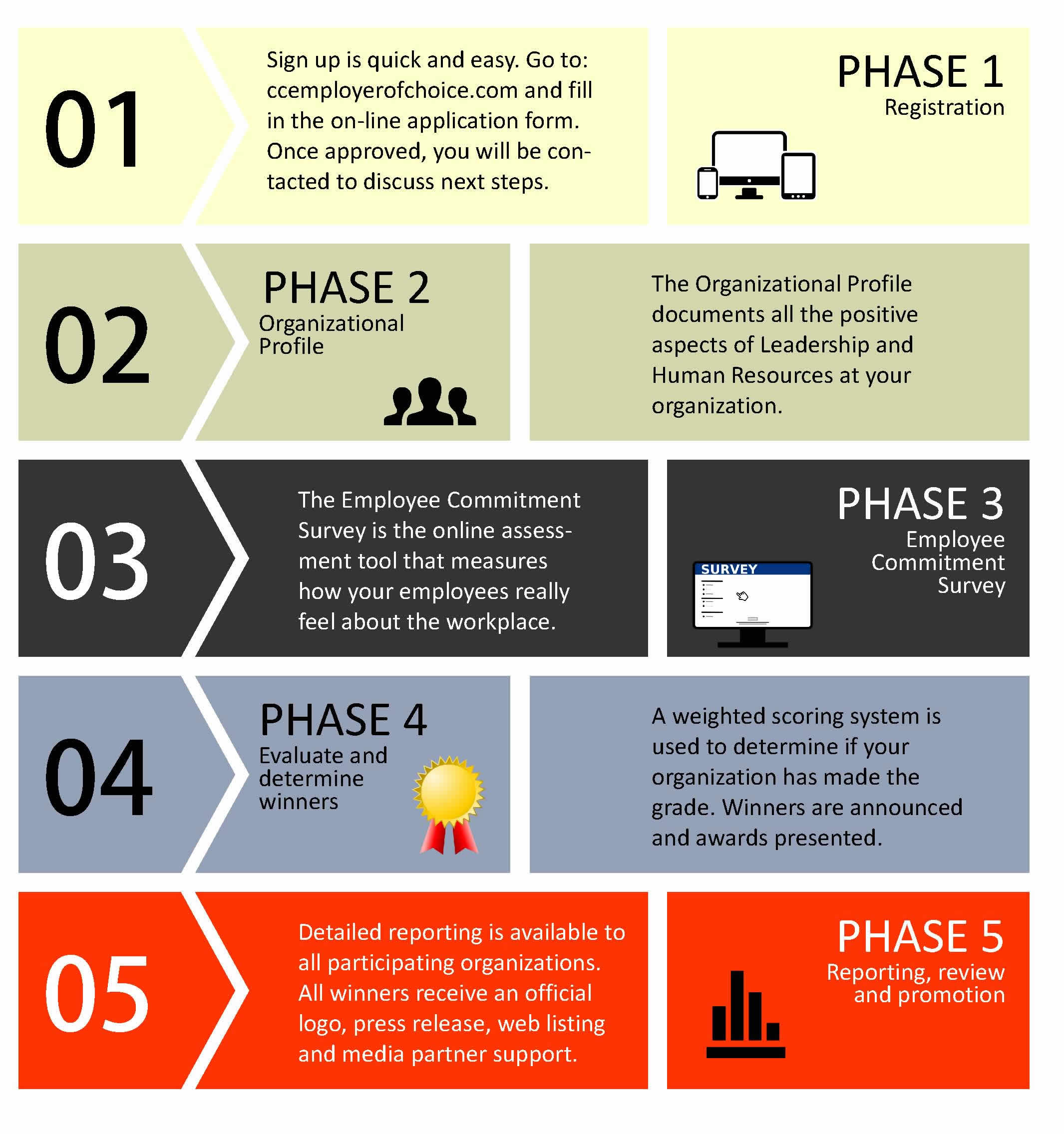 Market Sector Awards
Many of the world's best run, most admired organizations are recognized as Employers of Choice™. Your company now has the opportunity to attain this level of distinction and gain a unique competitive advantage.
If you would like to participate in an Employer of Choice award program, click on your industry or region and start the process.
Media Partners
If you are a publisher, conference/event organizer or business association and are interested in partnering to establish an Employer of Choice® award program for your industry or region, please go to the Contact Us page and send us a message.
Why partner with us? ⇒ It's a proven methodology, it's easy and it doesn't cost you a thing!
We set up, manage and administer the entire process at no cost to our partner organizations. This includes: web site development, custom logo, survey design & programming, data collection & analysis, reporting, customer support, promotion and maintenance.
What's in it for you?
Our partners see significant opportunities to grow their customer base and increase revenue through application fees, event enrollment and special advertising offers.
For more information, Contact us
Employer of Choice Merchandise
Why not celebrate your designation with official Employer of Choice® merchandise? Reward your employees for a job well done and reinforce how important they are to the success of the organization!
Choose from a large selection of high quality items imprinted with the Employer of Choice logo.